Our Awesome Core Features
As a "Thank you!" to our valued advisors, we built the Impact Series Portal to help service clients and win new business. You can guide a client/future client through an intuitive profiling process, have the appropriate models selected in real time, and generate a printable Investment Policy Statement – all directly through this application.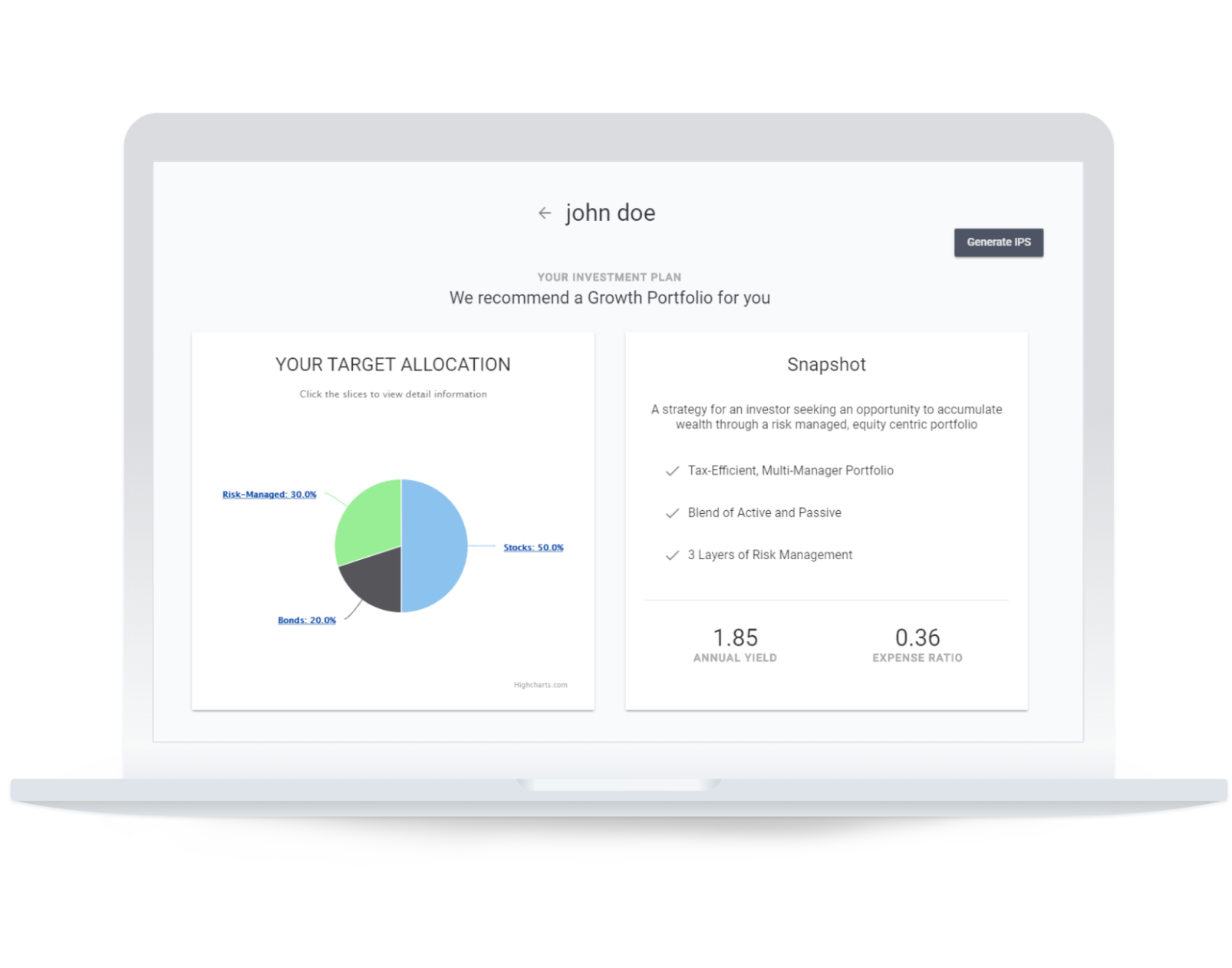 Could Your Business Benefit From An Expanded Investment Team?